Hardeeville Homes for Sale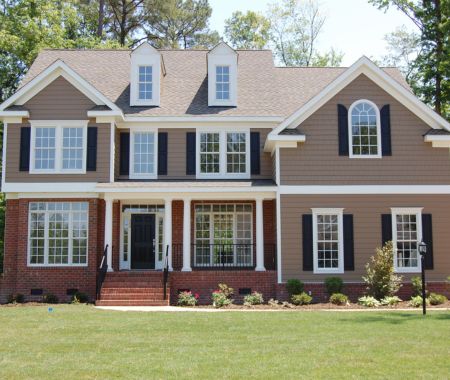 Hardeeville is a growing community located in the Lowcountry region, just minutes away from Savannah, Georgia. Hardeeville's strategic location provides residents with easy access to various amenities and attractions. It is situated along Interstate 95, making it a convenient stop for travelers. Additionally, the city is within proximity to Hilton Head Island and Bluffton, offering a range of shopping, dining, and entertainment options.
If you are looking for a friendly and affordable place to live in South Carolina, this might be the right fit for you. Hardeeville offers a lower cost of living compared to nearby urban areas. Housing costs, in particular, tend to be more affordable, with a range of options available, including single-family homes, townhouses, and apartments. This affordability makes Hardeeville an attractive place to live for individuals and families looking to stretch their budget.
Updated Real Estate in Hardeeville
Included below you'll find updated Hardeeville coastal real estate listings. Should you find any Hardeeville homes for sale in Jasper County that peak your interest, we would love to provide you with property details, past sales history, local information, school districts, and more! To schedule a tour of any of these coastal listings, please feel free to contact us and we would love to help you find your new beach home!
And, for your convenience, feel free to register for a free account to receive email alerts whenever new Hardeeville real estate listings that come on the market that match your specific criteria.
Hardeeville Homes for Sale
December 1, 2023
Things to Do in Hardeeville
Hardeeville is known for its natural beauty and outdoor recreational opportunities. Residents can explore nearby parks and nature preserves, such as Sergeant Jasper Park and Pinckney Island National Wildlife Refuge, which offer opportunities for hiking, biking, birdwatching, and boating.
If you are looking for a place with a small town atmosphere and welcoming neighbors, you will love it here. Hardeeville takes pride in its tight-knit community and hosts various events throughout the year. These events, including festivals, parades, and cultural celebrations, foster a sense of community spirit and provide opportunities for residents to connect and engage with one another all throughout the year.
Residents of Hardeeville can also enjoy the beach anytime, with every part of the city being within a reasonable driving distance from the coast. Residents can take a short trip to popular coastal destinations such as Hilton Head Island, Tybee Island, or Hunting Island State Park to enjoy sunbathing, swimming, and water activities. When you live in Hardeeville, it's easy to plan a staycation that feels like a dream getaway.
Hardeeville has also experienced significant economic growth in recent years. The city is home to several major industries, including manufacturing, logistics, and healthcare. This growth has resulted in increased job opportunities for residents, contributing to the overall economic stability of the area.
Schools in Hardeeville
Hardeeville is served by the Jasper County School District, which provides education from pre-K to high school. The district strives to provide quality education and offers various programs and extracurricular activities to support the development of students. Additionally, Hardeeville is home to multiple private schools and is within proximity to colleges and universities in neighboring cities, offering further educational opportunities for residents.
Hardeeville Real Estate
Hardeeville offers an affordable cost of living that is most significantly attributed to the real estate market. You will find a wide range of homes in Hardeeville to meet any budget, including condos, townhomes, single family homes, and buildable land. If you are looking to stretch your housing budget in the Lowcountry area, consider some of the beautiful choices in Hardeeville. Whether it's something in an HOA managed community, a house on plenty of land, an older home with lots of character, or a new construction development, we can help you find it in Hardeeville.
Contact Your Hardeeville Real Estate Agent